---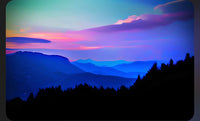 Wed 14 2023 11:00-2:00
In this workshop I, Tricia Andreassen will show you how to truly paint while also learning how to relax, flow while unlocking joy and peace within your spirit. .You will LEARN acrylics as well as other texture integrations and this is the only workshop in the region that incorporates therapeutic art techniques at the same time. This is not a paint and sip where you just paint like everyone else and you all look the same. Here i will be showing how to tap on to your creative side and FEEL your painting process. I want to be your painting "Happy Soul Coach" to help you create a beautiful art  that can hang in your home or work space that SPEAKS TO YOUR HEART. Perhaps you will make this to be given as a gorgeous Christmas gift that represents all the things you want to express. Choose between and 11x14 canvas. 
Come to this wonderful environment filled with great music and new friend conversations as well as some activities from #1 Best Selling Author Tricia Andreassen on topics such as Resilience, Hope, Courage, Faith, Forgiveness, Mindset and Colormedia(tm). If you want a little break just walk across the street and grab a nice gourmet cup of your favorite coffee too! 
I hope you will join me and take this opportunity to find the way back to you. Your joy, self-care time and creativity that you might want to rediscover.

Love,
Tricia

About this workshop:
This class will walk you through step by step how to paint a beautiful landscape painting on a 11x14 canvas using brushes and pallet knife. Learn Tricia's uniquely beautiful mixed media background that uses modeling paste to give a texture to the overall painting. The secrets she shares are strategies that she uses in her personal paintings that sell in the hundreds and into the thousands of dollars. Note: for 10.00 more you can work on a larger canvas (recommended for advanced)
You will walk away with a beautiful painting that will be a galley-worthy work of art! And, through the process you will unleash your joy! 
All supplies included. Feel free to bring your favorite beverage and a snack for a painting break to enjoy the professional gallery Western Artisan Art Society on the first floor. Also enjoy the fresh air by grabbing a fresh coffee at the coffee shop just right across the street. Sit on the benches and enjoy the sculptures and babbling waterfall pond. This is a perfect place to get tap into your creative side. The Hub Station features best selling Author, Speaker, Coach and Artist Tricia Andreassen ans some of the best artists in the region while listening to our classical music streaming through the building.
P.S. Throughout the year Tricia will teach a landscape workshop similar to this painting that can compliment different seasons as well. A 12x12 allows for an amazing design of art pieces to display in your home together or give as a gift as well as take to other things like a throw or 18x18 pillow! 


What people are saying about Tricia's art workshops:
"Tricia is one of the best teachers I have ever had. I feel like I am tapping into my spiritual side and learning at the same time." - Kathy
"Tricia's creativity is second to none! I don't know how she does it but when you are with her, you just want to live in that world.Take a workshop. You won't regret it!" - K.D.